Once you create an application, the system will make it visible to users who have district access and appropriate visibility. The administrative users within that district determine this access, and they decide whether users have limited visibility or can see every job and application.
With this in mind, users can only see application pages related to the jobs they have access to view. A hiring manager with district access to middle school science jobs cannot see answered questions for special education jobs, and this rule still applies even if the hiring manager has access to an applicant who applied to both.
Submission Confirmation and Visibility
The submission of your application will also determine whether hiring managers can view your application details.
Log in and access your "Home" tab to confirm your submission. This confirmation indicates the application was received and remains viewable.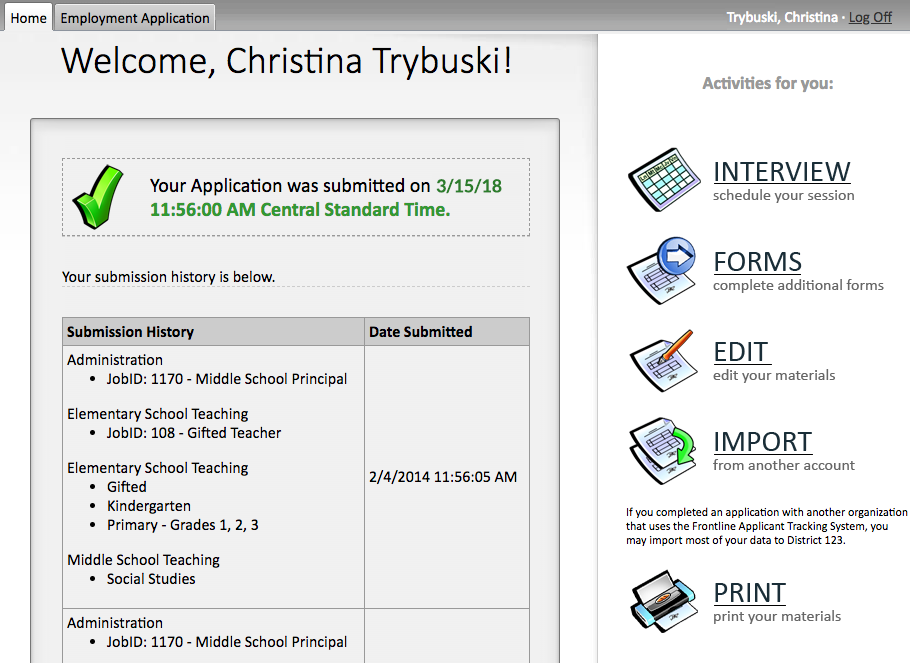 To retain this visibility, do not uncheck any of your selections on the Vacancy Desired or Position Desired page. 
If you confirm your submission and a hiring manager still cannot locate your application or pages within the application, that hiring manager will need to speak to their primary Recruiting & Hiring user (typically the lead HR representative).