You will list your related work experience via the Experience page. This begins with your most recent employer where you will add the employer name, position title, address, employer contact, dates employed, why you left, and what relevant responsibilities or accomplishments you had during this position.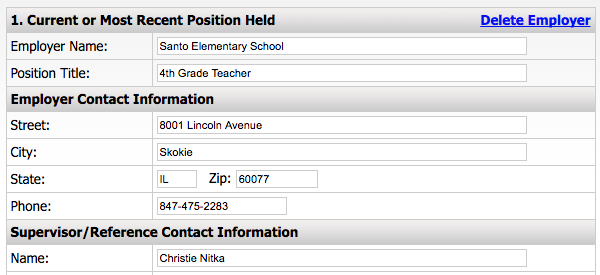 Take note, some fields such as salary information may be required even though the red asterisk (*) is not indicated. 
Please contact the district if you have any further questions about the Experience page.