Organizations are required to ask questions for federal data collection purposes. Inquiries will include gender, ethnic group, and race group.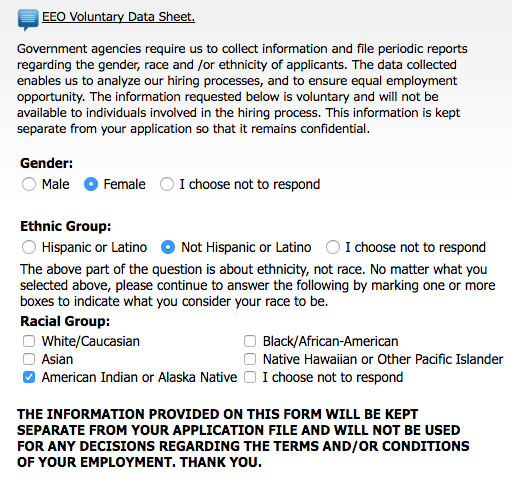 Take note that although the EEO Form page questions are a requirement, you can select "I choose not to respond." 
If you have any questions about this page, please contact the hiring organization.