The hiring team may wish to contact your references, and the district uses the References page to collect this information.
Keep in mind, each district determines its individual preferences for this page. Details for the following fields may vary:
 Districts may require one or more references. 
 Districts may require email addresses to auto send reference surveys to your individual references.
 Districts may require that you include contact information details.
 Districts may request a reference letter attached with each reference listed. 
These submittal requirements may prevent you from the submission of your application until you complete the necessary entries. (You may need to contact the district for further guidance if you do not have the required email or phone number for a listed reference.) 
As an additional note, some references may receive more than one survey if a district uses the reference survey auto-send feature. This will depend on your application submissions for certain vacancies and those vacancy requirements.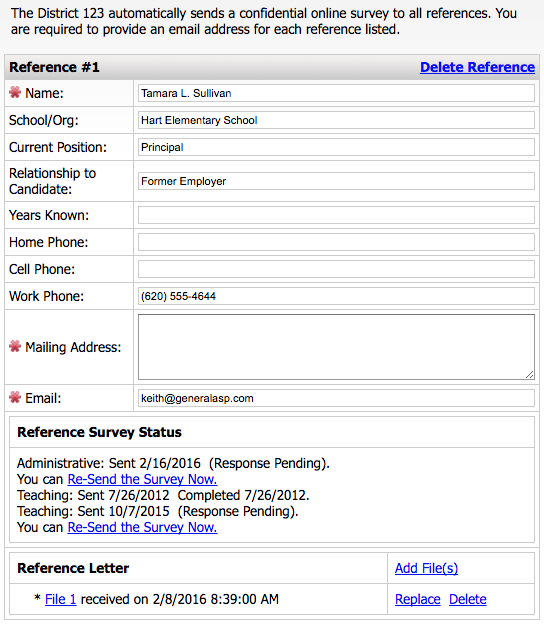 You can edit or delete references at any time. Simply locate the reference in question and click Delete Reference in the upper right corner of the page, if needed. You can then click Save as Draft in the bottom of the page to record your changes.