The Legal Information page contains fields having to do with your basic employment eligibility and criminal history. The system requires an answer to all questions on this page and includes the district's Equal Opportunity Employer statement.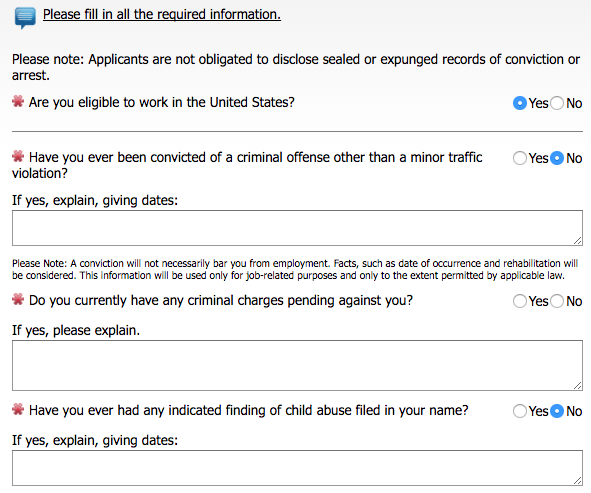 Take note that you are required to agree with the Applicant's Acknowledgement and Agreement before you proceed.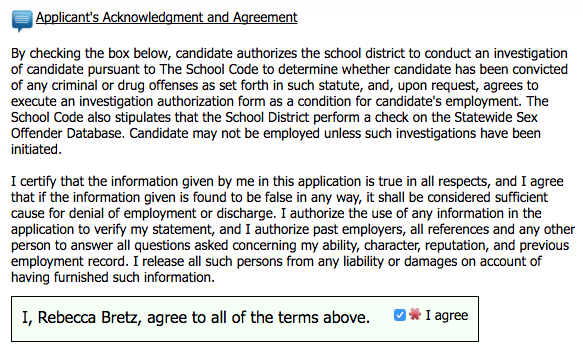 Please contact the district if you have any questions on the Legal Information page.