You can upload files via the Supplemental Materials page in the left-side of the application window.

Once opened, click Add File(s) to begin the submission process. This opens a new page where you can click Choose File, select the appropriate document, and click Upload to complete the process.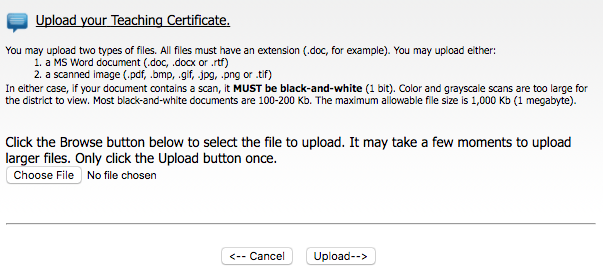 If the page is not listed, it is likely not required for the vacancies and positions you have selected. You will have to choose another position to see this page, or you will have to contact the district for more information on how to upload your documents.