Vacancy-specific pages allow districts to create their own questions regarding a specific vacancy for applicants. The district controls whether questions are required and also determines the character limit for each statement.
Keep in mind, the page will not populate until you have chosen the specific vacancy related to that question. 
As an example, the question page for Job ID 108 will populate in the left column once you select that job on the vacancy desired page and click to view the next page.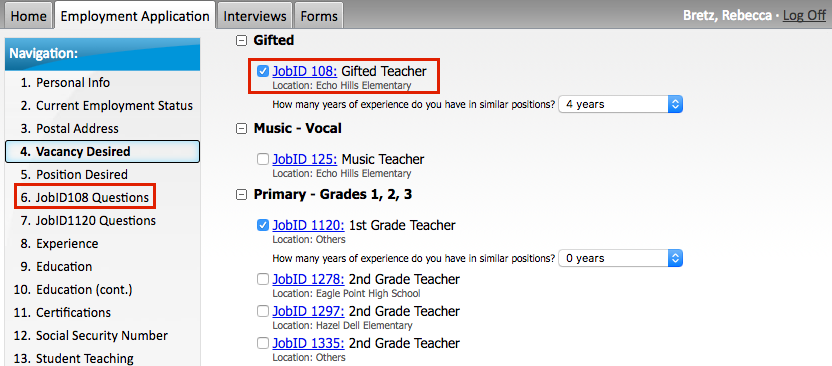 If you have any further questions about the vacancy-specific page, please contact the hiring district.