Each district that uses applicant tracking has its own applicant tracking portal page to feature its currently open positions.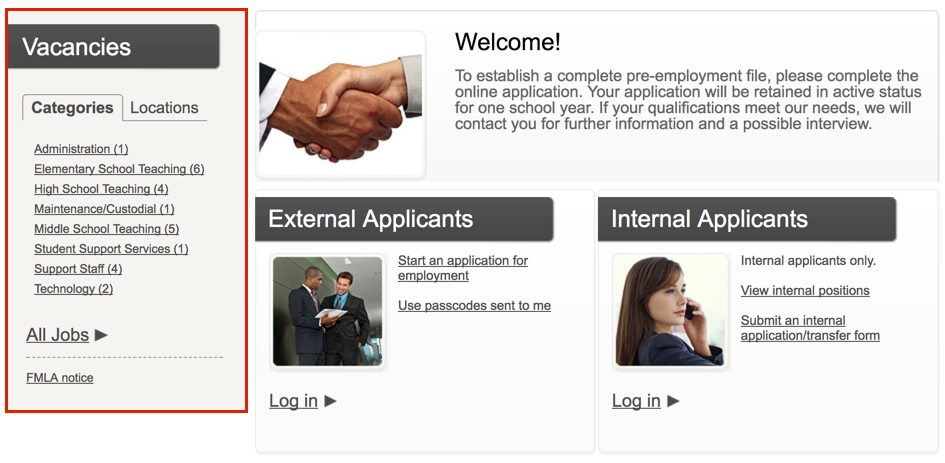 Once on this page, you can read the description of all posted jobs and receive direction to start an application in several different locations.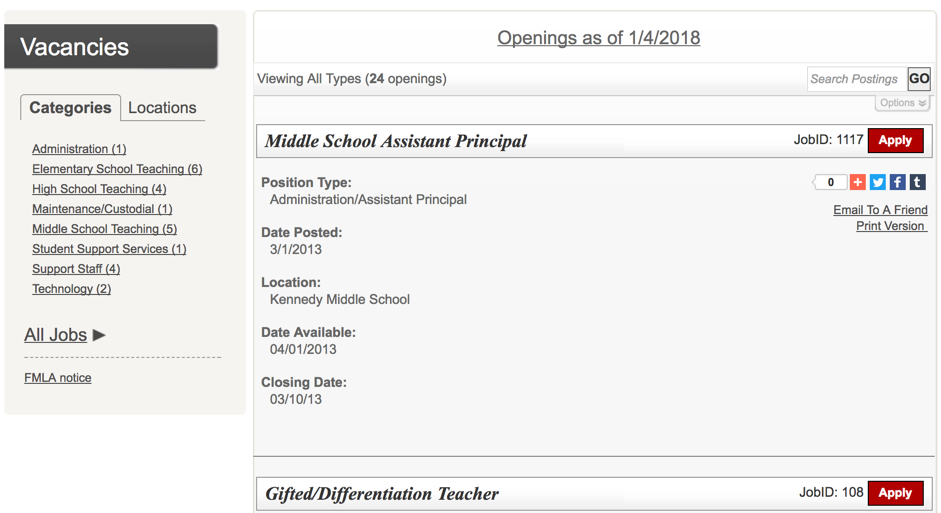 Take note, these pages are unique to each district or consortium. If you have applied to a different district in applicant tracking, you will need to start a new application for the current district in which you apply.