When looking at a job posting on the district's job board, you can select the red Apply button to begin an application.

This action does not automatically submit an application but opens a new window where you can begin the application process or log in to your existing district application.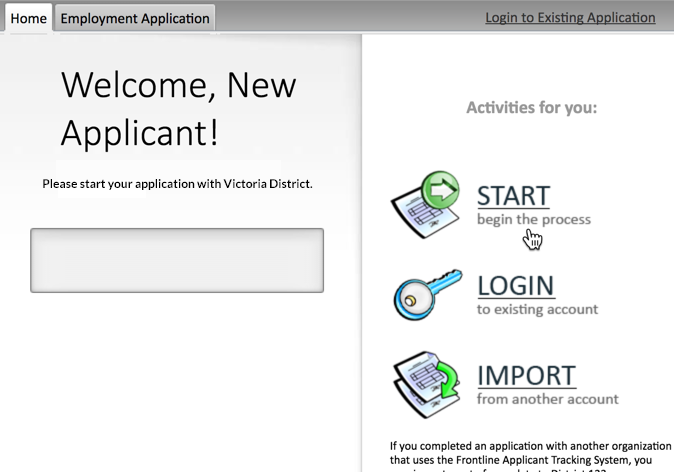 You will not fully submit an application for a job or pool until you select Finish and Submit at the bottom of the application.

Once selected, you will see a confirmation message that states you have made a successful submission. If you have any additional questions, consider referencing this article on saving an application.