Once you upload the requested application document(s), you can click an uploaded file to preview it.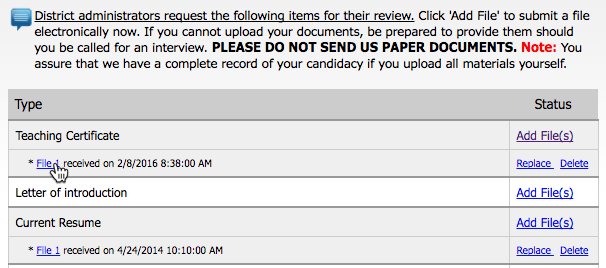 Take note, however, that some users may encounter an error during this preview process.
This error generally occurs due to your PDF reader and not applicant tracking. If an error occurs, you can attempt to update your PDF reader or contact the district directly to confirm that your documents are uploaded and visible.