"Personal Info" is the first page in the applicant tracking Employment Application. Log in and select the Employment Application tab to access this page.

On the Personal Info page, you will establish your Name and Email Address and then create a Password, Secret Question, and Secret Answer.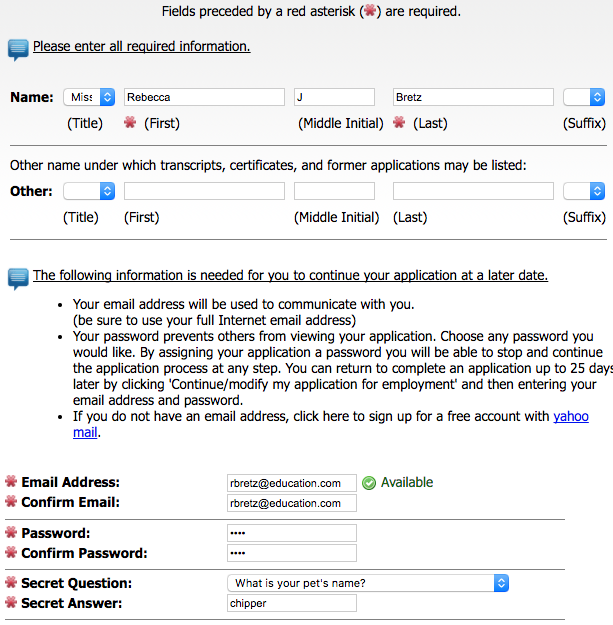 Take note, some systems will require a Social Security number as well.
You must complete all required fields to continue to the next page.