The Current Employment Status page informs the district whether you are currently employed with them.
Click the radio button beside "No" to indicate you are an external applicant or select "Yes" to confirm you are an internal candidate.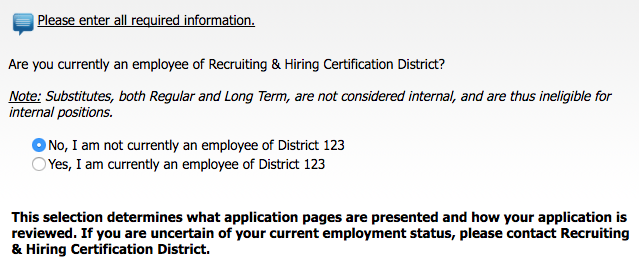 Some districts have specific vacancies listed for internal vs. external candidates, and your "Yes" or "No" answer determines which jobs you can apply for.
Take note that substitutes, both Regular and Long Term, are not considered internal and are thus ineligible for internal positions.